An inspired photographer and inspiring too. Do you know what he think is the most important quality for a street photographer to possess? good camera? no. stealth? no. guts? no. zone focusing? no. Here is what he says:
"The main quality you need is love to the people. Be attentive to their actions, have respect them. Commit to capture significant aspects with patience, intelligence, sensitivity"
Love for the people. Exactly
JUST CLICK ON THE LINK AT THE BOTTOM. THANKS!!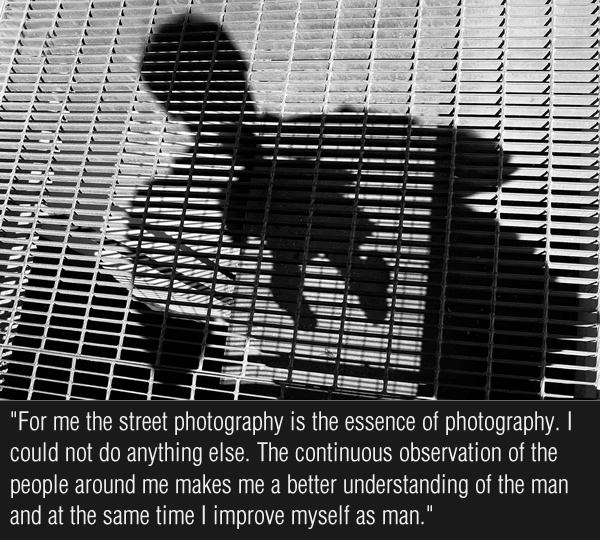 Interview with Street Photographer Umberto Verdoliva - 121Clicks.com